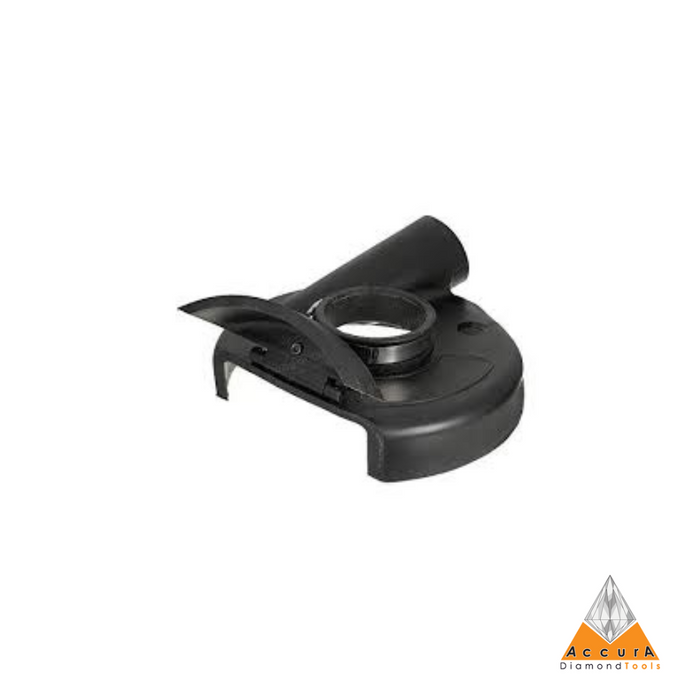 180FE DGG Grinding Guard 180mm/230mm Grinders-Dust Shroud
Original price
€115.00
-
Original price
€115.00
180 FE DGG- 180mm Dust Grinding Guard (230mm Grinder)
Protect operatives and others in the work environment from Hazardous dust particles when grinding concrete, stone and cementuous materials
The construction is Polly-flex Flexible Rubberoid Nylon allowing a comfortable experience when grinding and also acts as the main dust trap. Used primarily for surface preparation when grinding areas before a painting or tiling and other floor coverings. This has a flip up edge for closer edge grinding against walls.
Keeps the area clean and enables to user to see  clearer in the task at hand.  Only effective when used with Industrial Vacuums which are available on this site.
Available in one sizes for 230mm Angle Grinders but also fits some 180mm Angle Grinders. Often asked for with 230mm cup disc which wont fit but recommended only 180mm Cup Disc to fit tight with a corresponding cup disc  Suitable for most mainstream Angle Grinders but works better on Hitachi, Bosch and Makita Variants comes with Couplings to fit snug.
180mm / 230mm 
Flip Up Edge, Bosch, Makita, Metabo, Milwaukee, Dewalt, Hitachi
 Fora full view of our Dust Management and Dustless Technologies search this website.
for further information or any help you require please contact an Expert from the AccurA Team on 016105055 or info@AccurA.ie