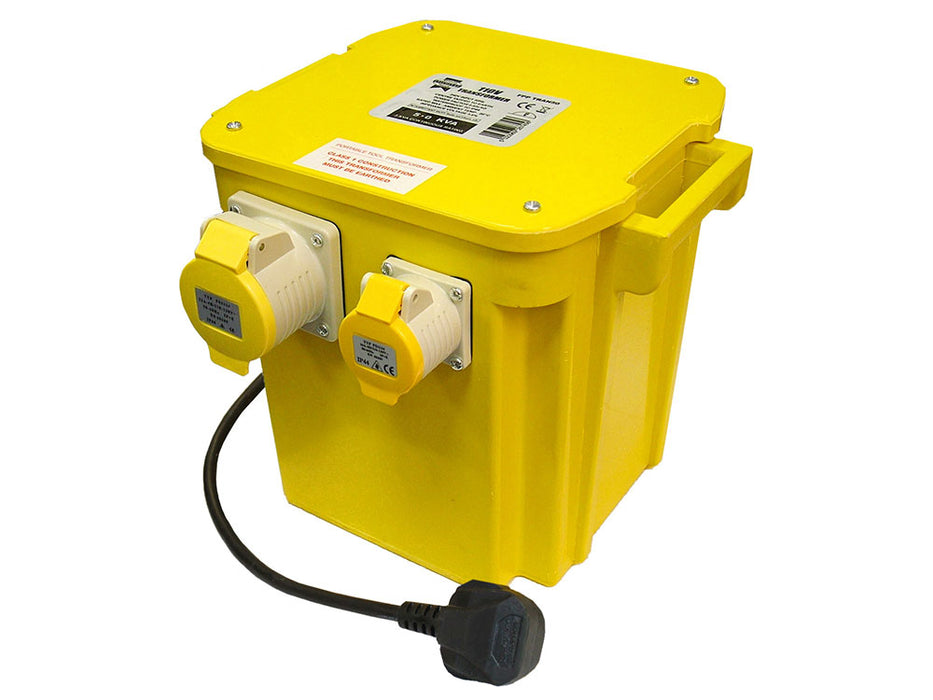 5.0Kva 110v Transformer
Original price
€179.00
-
Original price
€559.00
These 240 / 110v transformers are manufactured using reinforced glass fibre cases to resist corrosion and avoid wasting time on maintenance. 3.3KVA 110 volt tool transformer c/w 2 sockets.
Input voltage: 240v

Output voltage: 110v

2 x 16A socket oultet

Integrated circuit breaker

Fitted with 1.8m of 230V flex

Rugged design

1.65kVA Continuous rating

Robust, GRP case IP54

Sockets to IP44

Run your site tools with safety in mind
Also available in continuous rated power as some larger machines require it.