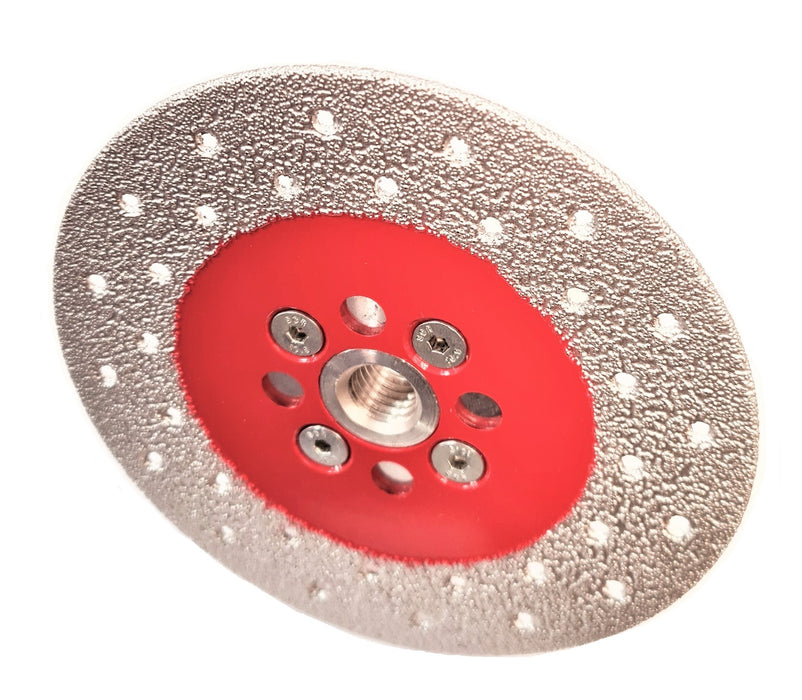 AC-VB CNG M14 115 Cut & Grind Multi Use Shaping Blade
Original price
€109.00
-
Original price
€109.00
VB CNG M14  115mm Cut & Grind Multi Use Shaping Blade
COMING SOON-Please be patient -Thank you
VB CNG M14  115mm Cut & Grind Blade is an innovative multi-purpose diamond Blade designed for Cutting, finishing, bevelling, small cuts, grinding, rounding and shaping edges/corners.
Suitable for porcelain, stoneware, ceramic and marble.
For both wet & dry use. Can be used with any standard grinder. Just thread on to spindle. This blade goes against the grain of traditional diamond tooling and offers excellent multi use in multiple materials. You can now achieve excellent finishing with one tool in the right hands.
Cut
Bevel 
Shape
Smooth
Curve
Chamfer
RRP €149.00 Exclusive of V.A.T @21%
AccurA Price Introduction Offer €89.00 Limited Time Only Exclusive of V.A.T @21%
If you would like to discuss this item further or explore other options outside this scope then please do speak with a Member of the AccurA Team, who'll be happy to give you expert advice, please call 016105055 or email info@accura.ie