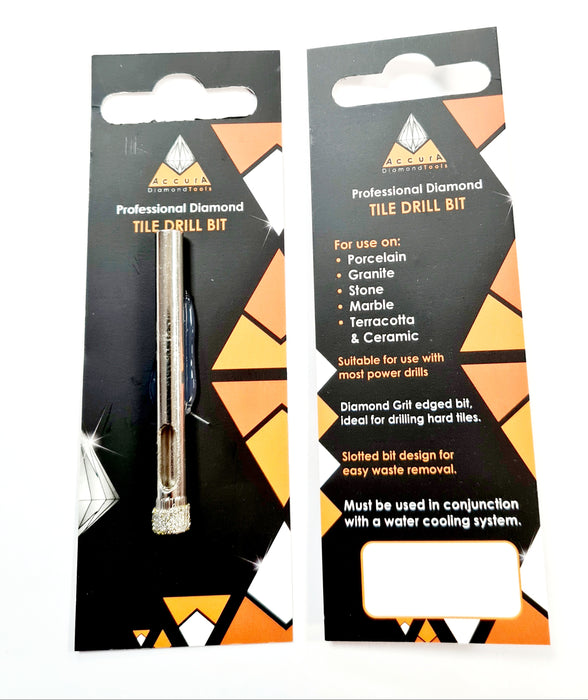 Single AccuDrill Wet Porcelain Tile Drill Bits 6mm 8mm 10mm
Original price
€0.00
-
Original price
€0.00
AccuDrill Hollow Wet Drilling System, are designed to drill perfect holes into very hard stone material such as porcelain tiles, granite, marble as well as softer materials like ceramic tiles and glass.  These are a very well priced item and in the right hands using correct drill guide and water can achieve up to 15 holes per bit. If you have multiple holes to drill we do recommend opting for the 4 pack.

 Although diamond can be expensive it is only substance hard enough to grind holes into modern stoneware routinely used in commercial buildings and now domestic projects like bathroom and kitchens.
Warning:  Use with cordless power tools to avoid electrocution For use with continuous flow of water but preferably a drill guide system with water attachment. Not for drilling sub material behind the Tile, we recommend to change to suitable drill bit for the sub material.
For more information on this product or other related items please contact our Expert Team Members on 01 610 5055 or email info@accura.ie