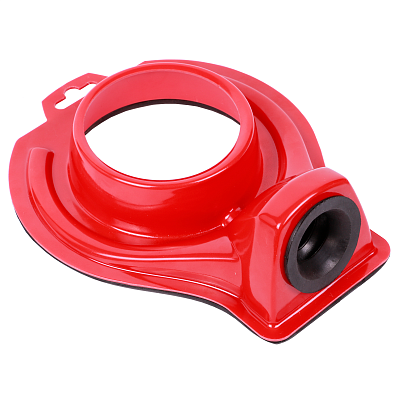 MEC-AD-162 AquaDuster Drill Dust Shroud Attachment Wet/Dry
Original price
€59.00
-
Original price
€59.00
MEC-AD-162 Drill Dust Shroud Attachment Wet/Dry
Protect operatives and others in the work environment from Hazardous dust particles.
The best way to avoid dust while drilling is to use water exhauster
AquaDUSTER 162.
It is connected to the vacuum cleaner and is suctioned to the drilling zone
to remove the water and dust. It is simple, affordable and effective.
Advantage of the device:
- effective removal of dust and large particles
- light weight, only 60 grams
- durable plastic
- mirror guide, precise drilling under 90 degrees
- wide range of drilling diameter up to 20 mm
The construction is Plastic. and has a vacuum port for access to universal fittings of most Industrial Vacuums and even household domestic vacuums.
Keeps the area clean and enables to user to see  clearer in the task at hand.  
Available in one sizes for 162mm opening but can be used for smaller diameter drill bits. Use for Dry Cor Drilling with solid un-slotted barrel in smooth concrete surfaces. 
Very simple use.
Fora full view of our Dust Management and Dustless Technologies search this website.
If you would like to speak with an AccurA Expert please call 01 610 50 55 or email info@AccurA.ie