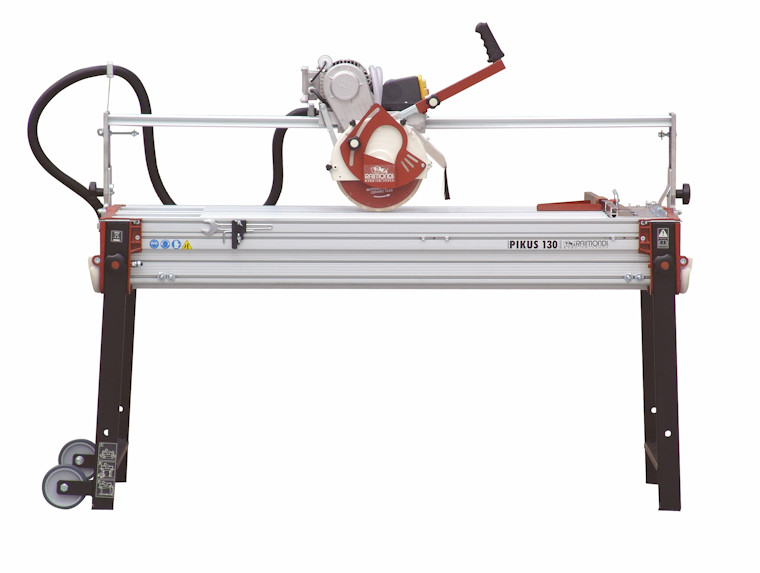 Raimondi PIKUS 130 Bridge Wet Saw 115V Machine
Original price
€1,928.00
-
Original price
€1,972.00
The Raimondi Pikus 130 Advanced Tile Wet Saw Machine is suitable for cutting all types of tile and slab up to a maximum cut length of 130cm. The PIKUS comes with a 250mm diamond disc.
This Wet Saw comes in 115V and 230V models
The Raimondi PIKUS 130 Bridge Wet Saw Machine is middle of the range 115V machine with a 1.3HP motor and is suitable for cutting granite, marble, porcelain, single and double fired tiles, bricks and cement. This wet cutter has an adjustable cutting depth up to 80mm single pass and 150mm double pass and a tilting motor assembly for bevel cuts between 0 and 45° and a maximum length of cut of 105cm. The framework is cast and extruded aluminium and the large format (38l) water tank is removable for easy cleaning. . Blade guards pivot to remain parallel with tile for maximum cutting depth and float to provide extra safety in operation.