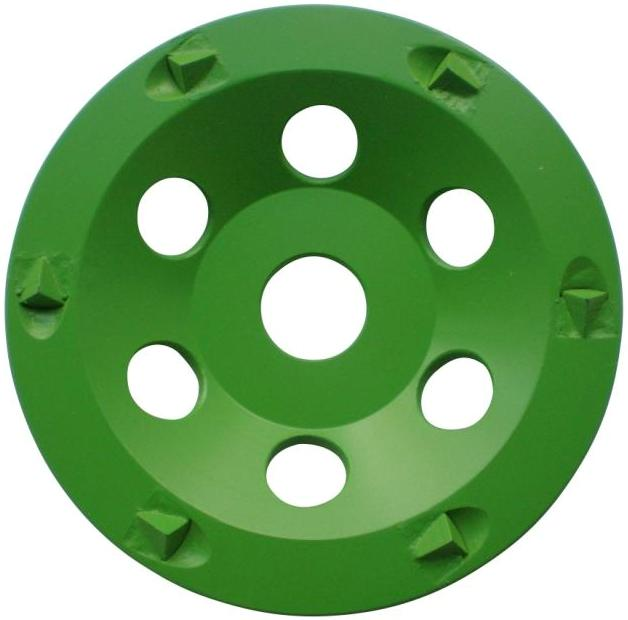 DH4005 PCD Extra High Pointed
Original price
€129.00
-
Original price
€169.00
Specifications: PCD cup with extra high PCDs for fast removal of thick coatings. Segment height 4.5 mm. The sharp pointed PCD cutters rip open and remove the material very quickly.
Applications: filler, coatings, sealants, paint coatings, adhesives, bitumen and epoxy mastic asphalt, screed and concrete
Part No

Grinding Cup

Segment #

Ø Cup mm

Ø Hole mm

Height mm

DH4005.125

125

22.2

21.5

6 PKD

DH4005.180

180

22.2

31.0

6 PKD
For the use in angle grinders and concrete grinders
Polycrystalline Diamond (PCD) A polycrystalline diamond (PCD) is a high-quality culling material and is used for the stone, wood, plastic and for non-ferrous machining. The PCD is made of different-sized diamond crystals by a sinter process. Thus, the PCD is extremely hard and wear resistant. It is ideal for removing coatings of all kinds.

For more information contact the AccurA Team on 01 6105055 or email info@accura.ie