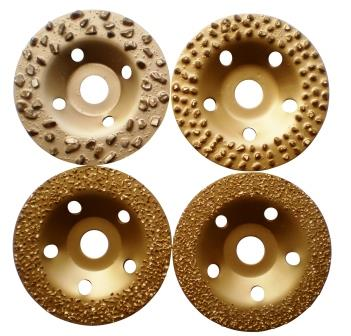 DH4037 Carbide Grinding Cup Wheel
Original price
€0.00
-
Original price
€0.00
Specifications
Effective processing of softer surfaces for example
Removing thick colour coatings or adhesive residues
Removes burrs from framework, exposed concrete/ concrete residue from form work boards
Processing of limestone, aerated concrete or plaster boards
Straightening or grinding of glass fibre plastic
Different grit sizes are available for the respective application.
Part No

Grinding Cup

Ø Cup mm

Ø Hole mm

Grit

DH4037.125.004

22.2

Very Coarse

125

DH4037.125.008

22.2

Coarse

125

DH4037.125.012

22.2

Medium

125

DH4037.125.030

22.2

Fine

125
AB = for abrasive materials, C= for concrete, granite  

For the use in angle grinders and concrete grinders
Polycrystalline Diamond (PCD) A polycrystalline diamond (PCD) is a high-quality culling material and is used for the stone, wood, plastic and for non-ferrous machining. The PCD is made of different-sized diamond crystals by a sinter process. Thus, the PCD is extremely hard and wear resistant. It is ideal for removing coatings of all kinds.

For more information contact the AccurA Team on 01 6105055 or email info@accura.ie