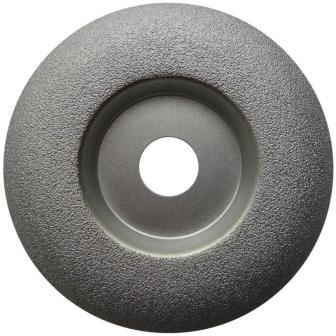 DH4047 Curved/Cambered Grinding Disc
Original price
€0.00
-
Original price
€0.00
Specifications: Universally applicable. The cambered shape of this grinding disc enables users to grind curves, chamfers and edges easily and cleanly. An indispensable tool with an exceptional tool life for all professional users.  
Recommendation: For good results when chamfering edges use a grinding disc with grit size 100.
Applications: granite, stoneware, tiles, concrete, screed, marble, wood, plaster
Part No

Grinding Cup

Grit

Ø Cup mm

Height mm

DH4047.125.0030

30

125

22.2

DH4047.125.0050

50

125

22.2

DH4047.125.0100

100

125

22.2
AB = for abrasive materials, C= for concrete, granite  

For the use in angle grinders and concrete grinders
Polycrystalline Diamond (PCD) A polycrystalline diamond (PCD) is a high-quality culling material and is used for the stone, wood, plastic and for non-ferrous machining. The PCD is made of different-sized diamond crystals by a sinter process. Thus, the PCD is extremely hard and wear resistant. It is ideal for removing coatings of all kinds.

For more information contact the AccurA Team on 01 6105055 or email info@accura.ie