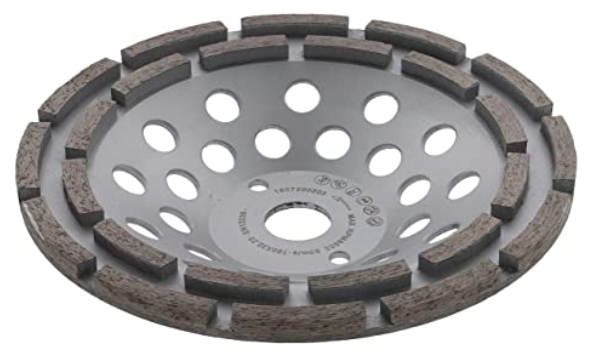 GTCE Double Row Concrete Grinding Cup Discs
Original price
€45.00
-
Original price
€79.00
These double row concrete grinding cup discs are designed for aggressively removing stock concrete, bumps, residue of cementuous adhesive and for making good bleeding in concrete from form work.  Offer a very good price performance ratio. 
Caution: If pressure and continuous attention to a particular portion of concrete is applied these cup discs can leave rings and therefore, are best suited for surface which will be covered. 
Very popular with tilers who need to level bumps in floor preparation.  Widely used by concrete finishing specialists.  It's turbo fan shaped segment and multiple cooling holes assist with dust removal.  
We recommend using on a dedicated handheld grinder with dust shrouds in connection with an industrial vacuum H-Rated/M-Rated. 

For any queries please call the AccurA Team on 01 6105055 or email info@accura.ie
Recommended Grinders
AGP SM7 High Endurance Concrete Grinder
AGP G5 High Endurance Concrete Grinder
* 180mm is maximum diameter that should be used on a 230mm angle grinder