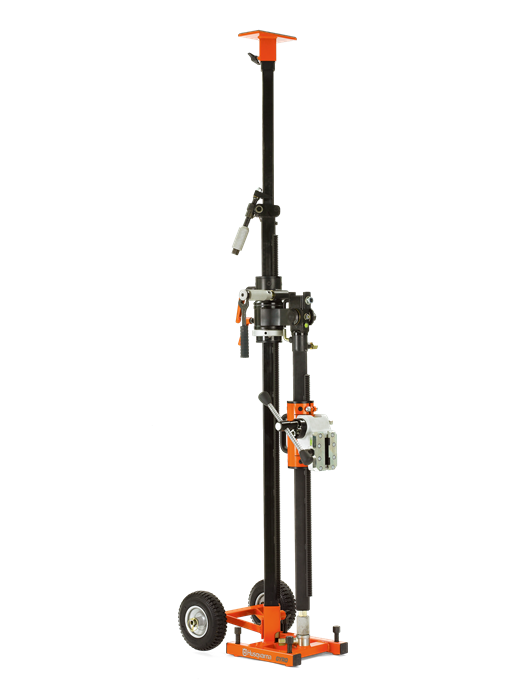 Husqvarna DS 50 Gyro Drill Stand Multi Set UP
Original price
€0.00
-
Original price
€0.00
Multi Set Up Drill Stand
DS 50 Gyro is our biggest telescopic stand system, compatible with most core drills. The system is easy to use, and quick to set-up and dismount, saving both time and money. It is ideal for core drilling up to 350 mm diameter. With a single setup you can drill numerous holes in various positions, upside down drilling, angle drilling and horizontal drilling. It is also ideal for stitch drilling.
Modular and flexible
The drill column is easy to turn and tilt meaning it is ideal for drilling numerous holes at almost any angle, providing several combination options.
Profitable and efficient setup
Several drilling options with one setup.
Quick mounting of drill motor
The easy mounting of the drill motor means quick setup.
Installed by stanchion
The drill rig is installed between floor and ceiling, with no need of anchoring. This means it is quick to setup and is gentler on the surroundings.
Drill bit diameter, max 350 mm
Drill bit length with recommended drill motor, max 670 mm
Length, telescopic stanchion 3.1 m
Travel length, max 670 mm
Product size length 310 mm
Product size width 235 mm
Product size height 1900 mm
Weight 56.5 kg
If you would like to discuss this item further or explore other options outside this scope then please do speak with a Member of the AccurA Team, who'll be happy to give you expert advice, please call 016105055 or email info@accura.ie