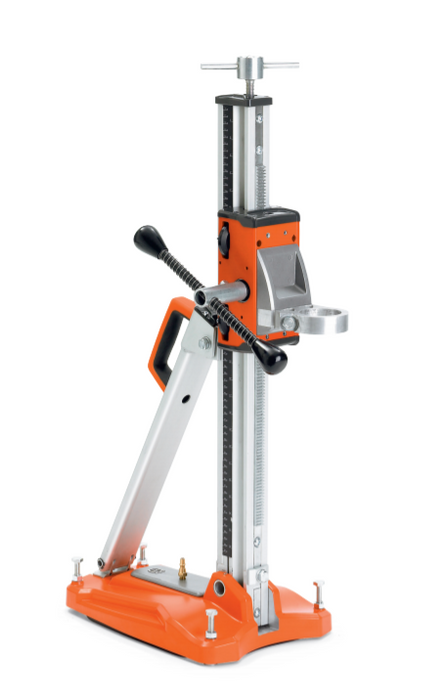 Husqvarna DS150 - Light Core Drill Stand 60mm Collar
Original price
€0.00
-
Original price
€0.00
Husqvarna DS 150- Light Core Drill Stand 60mm Collar
Husqvarna DS 150  is the lightest drill stands the Husqvarna drill stand family, the DS 150 is a versatile and lightweight drill stand. It has a combined base plate for vacuum or anchoring. The collar on the carriage fits with Husqvarna's smaller drill motors and other Makes with a 60mm collar. The stand has a practical handle with a soft grip, which makes it easy and comfortable to transport
Features Husqvarna DS 150 n Being light and compact, the stand is easy to transport and install.
Fast setup with the integrated vacuum base, with no need for anchoring or clamping.
Equipped with guide rollers for stable and accurate drilling as well as cleaner and straighter holes.  The back support is clamped to the column with a patented rigid solution, for stable drilling. n All adjusting screws on base plate, carriage and back support can be adjusted with the supplied feeding handle.
The stand has a jacking screw on the top for easy clamping of the stand.
The base plate can also be used as a vacuum plate.
TECHNICAL SPECIFICATION
Max drill bit diameter 150 mm/ 6 inch
Travel length 495 mm/ 19 inch
Suitable for DM 230 / Other Makes with 60mm Collar
For Pricing and other information on any of our products call or email one of our experts from the AccurA Team 016105055 info@AccurA.ie