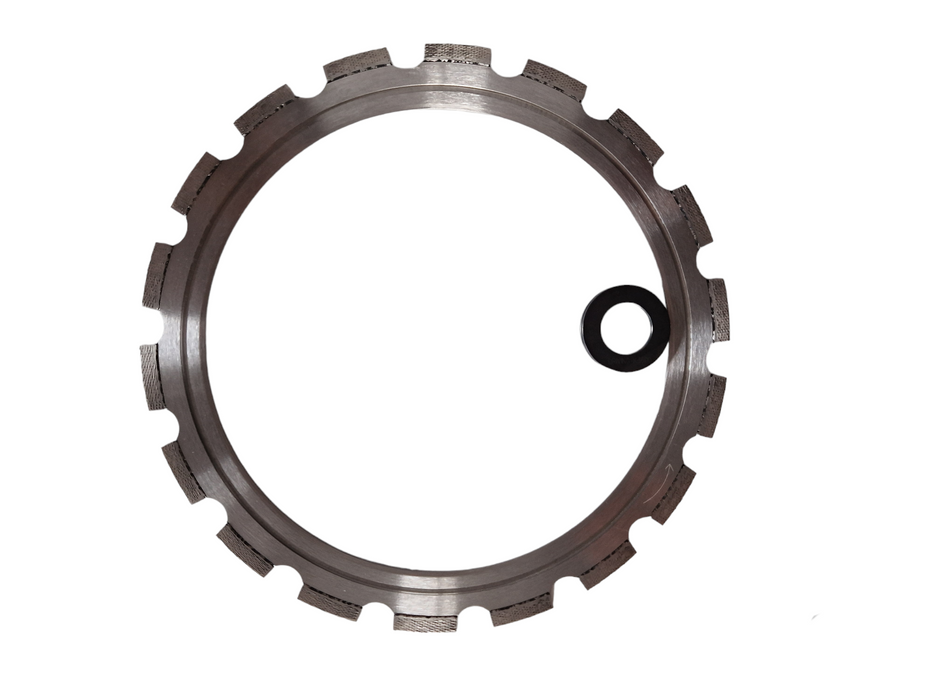 Husqvarna K970/3600 370mm Ringsaw Blade, Arrayed Diamond Technology. (Copy)
Original price
€229.00
-
Original price
€229.00
370mm Blade with Guide Roller for use on Husqvarna K970 giving 270mm depth of cut.
Concrete, Reibforced Concrete, Stone, Hard/Medium Concrete Materials
This ringsaw blade has Arrayed Diamond/ Pattern Diamond Technology, this is the latest process of spacing the diamond within the metal matrix/bond evenly, this enhances speed and life of conventional diamond bond structures. This gives greater consistency  and efficiency in cutting,  particularly on very hard concrete, sometimes reinforced with steel rebar and natural stone elements, generally associated with the need for deep cutting.
Ringsaw Blades are designed for use in Ringsaws giving a much deeper cut than traditional disc cutters.  Husqvarna have great choice in depth and platforms, offering Petrol, Electric and Hydraulic options giving plenty of choice to suit your cutting parameters and environments. 
We supply other diameter Ring Saw Blades gor use on other makes and models.
V.A.T is calculated at time of checkout 
If you would like to discuss this item further or explore other options outside this scope then please do speak with a Member of the AccurA Team, who'll be happy to give you expert advice, please call 016105055 or email info@accura.ie