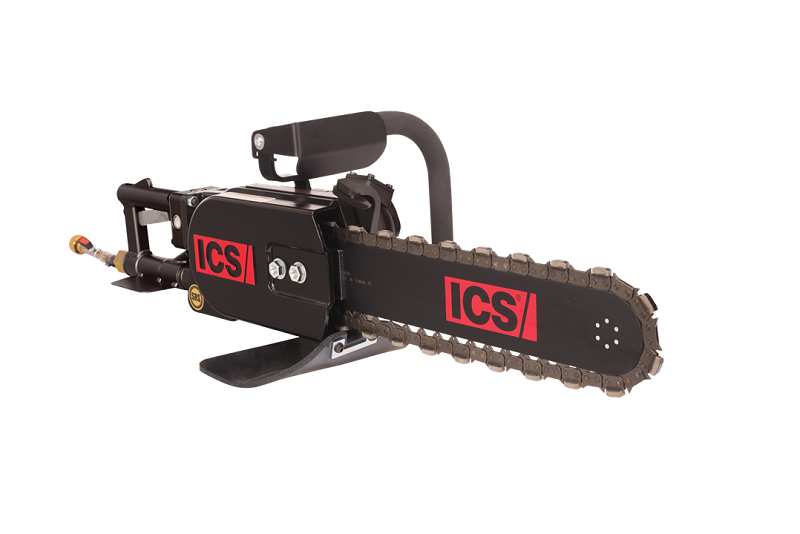 ICS 701-A Pneumatic Power Cutter Package with 38cm Guidebar, FORCE4-29 Chain
Original price
€5,890.00
-
Original price
€5,890.00
The ICS Pneumatic Power Cutter is designed to cut through walls, floors, pipe, and columns in a single pass.

The unique versatility of a power cutter includes the ability to make deep plunge cuts, perfect corners, a single cut from one side, and an endless variety of irregular shapes.

Cut with ease, speed, and portability through reinforced concrete, brick, block, concrete pipe, ductile iron, cast iron, natural stone, and more.
ICS 574173 701-A Pneumatic Power Cutter Package with 38cm Guidebar and FORCE4-29 Chain
Features & Benefits
Designed for the demanding requirements of professional sawing and drilling contractors
Operates both ProFORCE™ and PowerGrit® chain
Can be powered with commonly available power sources
Can plunge cut up to 20 in.
Reliable and easy to maintain
High torque output for tough cutting jobs
No gas or engine fumes, ideal for confined spaces and indoor use
TECHNICAL SPECIFICATIONS
| | |
| --- | --- |
| Weight (without bar and chain) | 29 lbs (13.15 kg) |
| Length | 20 in (58.5 cm) |
| Height | 10.5 in (26.5 cm) |
| Width | 12 in (30.5 cm) |
| Air Motor Power | 6.5 hp (5 kW) |
| Air Supply Requirements (Maximum) | 90 psi (6 bar) 124 cfm (3.5 m³/min) |
| Water Pressure Requirements | Minimum: 20psi (1.4 bar) |
| Operating Speed | 5,700 rpm (average free running)/4,900 sfm (average free running chain) |
For more information talk to a member of the AccurA team on 01 6105055 or email info@accura.ie