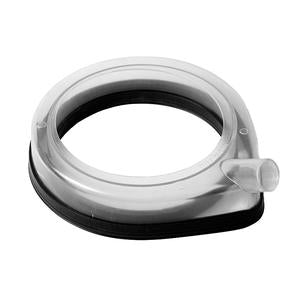 K50 - WSR Slurry Collection Rings
Original price
€179.00
-
Original price
€349.00
WSR Water Slurry Rings are superb for removing slurry from your core drilling job keeping the site clean and free from slurry, which other wise may damage materials or cause a slip hazard. Should be used with a suitable wet vacuum.
WSR Water Slurry Rings simply attach to any wet Industrial Vacuum, placed around a core bit where it adheres to all flat surfaces such as concrete, masonry, stone products and even asphalt. The rings are made from heavy duty clear rubberised Acrylics for durability, Flexibility and are Transparent so you can see the removal process easily.
Available diameters: from 100mm - 350mm, but can be tailored to fit in between diameters snugly when used with WSR G Rubber Sealing Discs, this is a Seal with scale simply cut out desired diameter for the size required. Available on this site.

In the event of wearing out the suction Seal these are a replaceable items and are available on this site WSR RS  in matching diameters.
All above products can be cleaned safely with CreteBeater available on this site, and we recommend cleaning all this equipment regularly so it is effective for the job.
For further information on any of these products talk to an AccurA Expert on 016105055 or email info@AccurA.ie