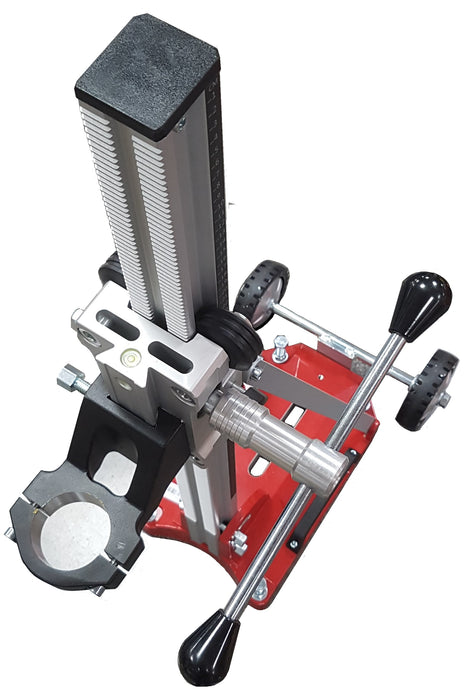 RPST 250 / 2 in 1 Rig
Original price
€49.00
-
Original price
€759.00
RPST 250 / 2 in 1 Core Drill Rig for Hand Held Motor and Medium To Large Motor
Dual Use- For Hand Held / Fixed Motor. Very Popular Core Drill stand with great value and flexibility for the contractor who has two drill types. Separate drill stands can take up vital van space not to mentions the additional costs,
Choice of two Drill Type options in one please select carefully and add accordingly, Tailor the rig to suit your individual needs
A. Quick-release clamp bracket 60mm for Hand Held Drill Motor
B. Rig Mount Motor Fixing Plate medium to large Drill motors
C. Additional Option Wheel Kit
D. Vacuum Kit-Smooth Walls & Floors
Spirit Levels / Tilt capability with scale
Can be used with Vacuum Base/ Wheel kit  as Optional Extras.
Max Capacity     250mm +100mm Spacer (Extra)
Weight                 10.5kg
Dimensions         L380 x W260 x H900mm
For any questions regarding this item please contact a member of the AccurA team on 01 610 50 55 or email info@AccurA.ie