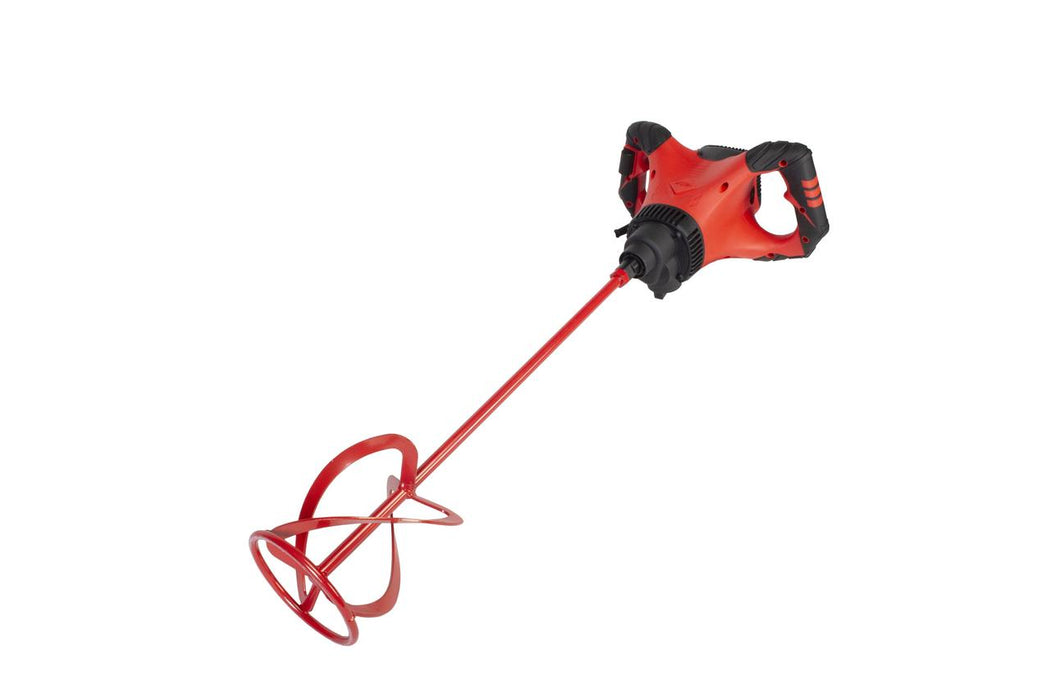 RUBIMIX 9 Super torque Paddle Mixer 1800 Watt 110v/220v
Original price
€0.00
-
Original price
€0.00
The RUBIMIX-9 SUPERTORQUE is an electric mixer suitable for a wide range of materials; cementitious adhesives, resins, paints, etc.

The most notable feature of the RUBIMIX-9 SUPERTORQUE is its great force (40.2 Nm torque). This torque is necessary to be able to mix high viscosity materials without the equipment being unnecessarily overstressed.


If we add its 1800W power to this excellent torque, the result is one of the most efficient electric mixers on the market.

Its two-speed mechanical gearbox allows us to choose between two RPM ranges; from 0 to 450 and from 0 to 780. Speeds that we can regulate by pressing directly on the trigger, which is also equipped with a soft start system.

The combination of torque, power and speed make the RUBIMIX-9 SUPERTORQUE a safe bet to obtain perfectly homogeneous mixes in any material.

The RUBIMIX-9 SUPERTORQUE includes a safety lock to prevent inadvertent start-up.

The design of this RUBIMIX includes a double handle grip, with bi-material handles that improves grip, ergonomics and reduces effort.

The RUBIMIX-9 SUPERTORQUE includes a 140 mm diameter mixing paddle for mixing cementitious adhesives and mortars with an M14 thread connection. Unlike the rest of RUBIMIX in the RUBI range, The paddle included with the RUBIMIX-9 SUPERTORQUE is a one piece paddle.

Thanks to the 1800W of power, the RUBIMIX-9 SUPERTORQUE can mount mixing paddles up to 160 mm in diameter, thus reaching a maximum mixing capacity of up to 60 kg.

The M14 threaded connection is compatible with the RUBI exclusive FAST-IN adapter for quick connection (Ref. 76907).

RUBI is present in more than 120 countries thanks to our network of commercial offices, subsidiaries and official distributors. For this reason we can provide the best quality after-sales service anywhere in the world.
For assistance and further information call an AccurA Expert om 01 610 5055 or email info@AccurA.ie