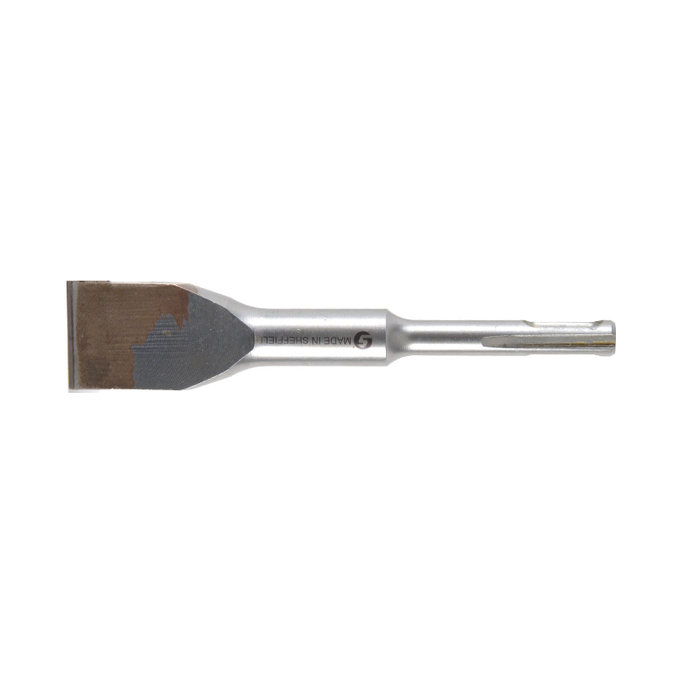 SDS Plus Carbide Tip Chisel Width 30/55 mm x 150mm Long
Original price
€45.00
-
Original price
€55.00
SDS Plus Carbide Tip Chisel G30B4CCCT - Width 30 mm / Length 150 mm
 Quality forgings and precision machining combine to provide durable SDS Max Chisels with proven performance standards. Our chisels can be used in most masonry materials and are ideal for many applications including demolition, breakthrough work and stripping plaster.
Ideal for the ultimate performance in material removal when working in the toughest masonry & concrete
This unique short bodied chisel incorporates a full strip of tungsten carbide on the working edge which gives extended life and progression in hard materials.
Designed for use in SDS Plus machines with roto-stop facility
Available in 30mm and 55mm wide versions
Can be used in
Heavy duty concrete
General concrete
Hard bricks
Soft bricks
Lightweight block
Natural stone
Constructional granite
Limestone
Mortar 
All our Chisels fit mainstream professional power tool brands and most own brand DIY market tools.
Did you know?
SDS = Slotted Drive System was invented by Bosch in 1975.  There are two Standard Sizes - Plus and Max
SDS-Plus is the most common by count of tools manufactured, with masonry drills from 4 mm diameter to 30 mm diameter readily available.   The shortest SDS-plus masonry drill bits are about 110 mm overall length, and the longest is 1500 mm.  There are many different use for the Chisels and AccurA carries the full range. 
Talk to a member of the AccurA team on our SDS range we have available on 01-6105055 or email info@accura.ie