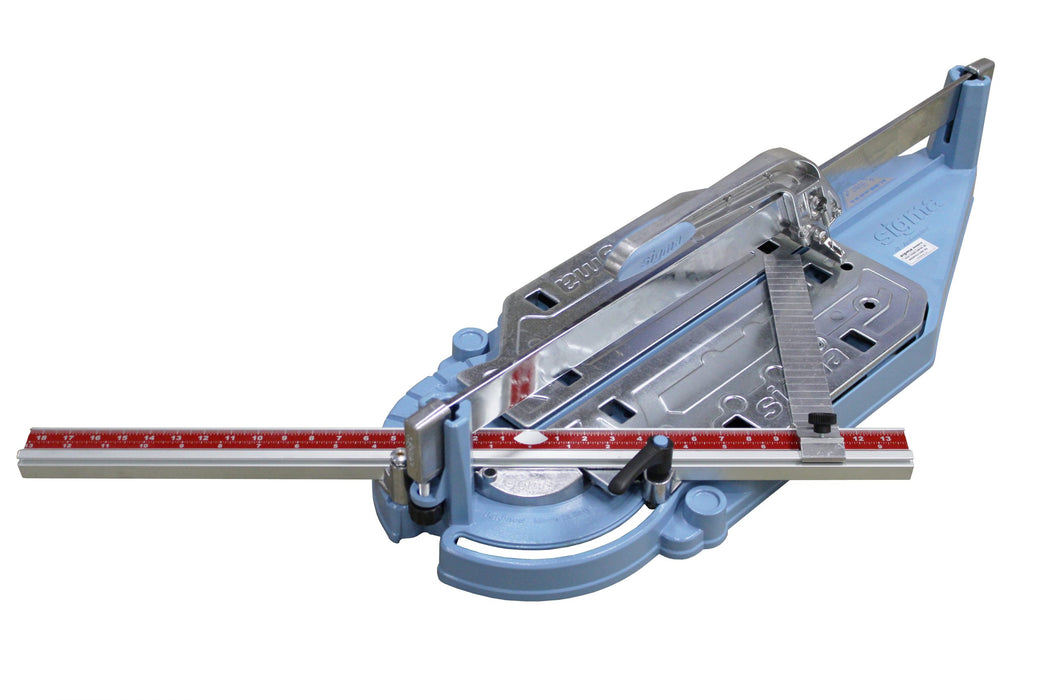 Sigma Manual Tile Cutter SIG 77- Art 3C2 77cm
Original price
€409.00
-
Original price
€409.00
77cm Sigma Pull Handle Tile Cutter
Sigma Tile Cutters have gained a solid reputation amongst the Irish Tiling Contractors. This is down to Reliability, AccurAcy and Durability.  
 Sigma Tile Cutters are known as being in a league of their own for their quality. These Italian-made manual tile cutters are able to cut the hardest porcelain, snap 3/4" glass mosaic tile into perfectly equal thirds, thick pavers and natural stone, they also are more than capable when it comes to handling marble and granite.
The scoring wheel on ball bearings is vibration-damped so as to score thicker tiles or ones with relief surfaces with minimum effort. It has a broad tile support table with the added advantage of measurement conveniently close to the operator.
Features:
Easy grip pull handle
Spring loaded table
Dual adjustable spring-loaded bars
Swiveling -45 to 45 degree locking angle mechanism
Diamond scoring wheel
Engineered from solid aluminium alloy and steel
Easy to use and extremely accurate, allowing them to be used on a variety of materials including glass mosaic, porcelain, pavers, quarry, Saltio, as well as a variety of marble and granite tiles
Specifications:
Effective Cutting Length: 762 mm/77cm
Diagonal Cut: 540 x 540 mm /54cm
Maximum Cutting Thickness: 20 mm /2cm
Breaking Strength: 1050 kg
Weight: 11.5 kg
Replacement Wheels: SIG  14A & SIG 14T Available on this site.
If you would like to discuss this saw further or explore other options outside this scope then please do speak with a Member of the AccurA Team, who'll be happy to give you expert advice, please call 016105055 or email info@AccurA.ie