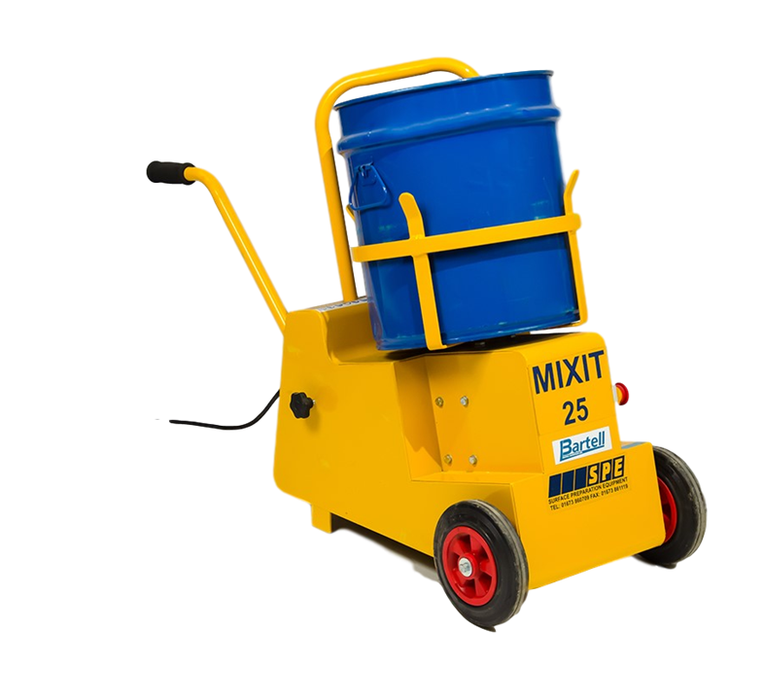 SPE Mixit 25
Original price
€0.00
-
Original price
€0.00
Robust and reliable portable multi-product mixer
The SPE Mixit 25 pan mixer is a robust and portable mixing solution for high output, single handed operation.
The SPE Mixit 25 was developed to mix promptly and effectively a wide range of materials. The mixer is driven by a sealed motor and gearbox providing many years of trouble free operation. An optional perforated paddle is available to increase agitation by forcing material through its perforations.
The machine is both robust and portable, offering the user high output and single handed operation.
The Mixit 25 is an electrically driven machine available in both 110v and 230v single phase and also a 3 phase 400v model.
Power: 110 /220/3 Phase
Wattage: 750
Capacity: 32 Litres
Weight: 43Kg
Disposable mixing container
Sealed for life gearbox and motor
Robust monocoque steel chassis
Light and portable
Quickly disassembles for transportation in a van or car
Fully protected against overload
Mixing Applications
Epoxy Screen
Repair mortars
Cement
Adhesives
Polyester Resin
Liquid Plastics
Bituminous Sealants
Paints and Powders
Replacement Bucket Drums are available.
If you require further information then please contact an AccurA Expert from our Team on 01 6105055 or info@AccurA.ie