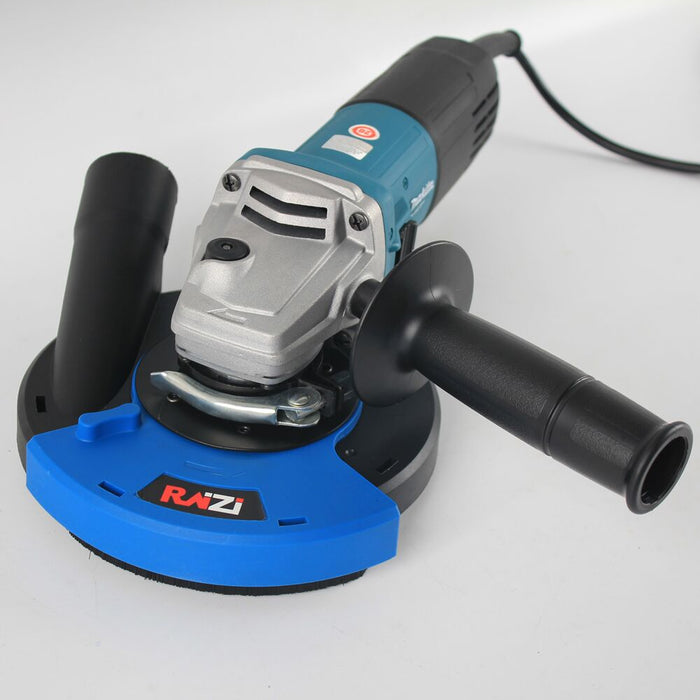 Universal Dust Grinding Guard/Shroud 115mm -230mm
Original price
€89.00
-
Original price
€109.00
Concrete Grinding is a dusty dirty an hazardous process.  Silica Dust is dangerous to the operative and people around the environment in which Grinding is being carried out. Dust removal is critical for keeping areas clean, it gives the operator a much clearer work area giving clear vision otherwise clouded by Dust, removing the Dust also increases the life expectancy of your angle grinder and diamond cup disc.
Our Dust shrouds are made of High Quality Propylene Plastic  Metal Components with a Brush Skirt to trap finer Dust particles  Simply attach to an Industrial Grade vacuumideally M class up, for optimum safety its always best to go for H (Hepa Rated) Vacuums Filters for finer dust particles. 
Simply select the desired size you need from 125mm and 230mm.  125mm variant are suitable for 115mm Grinders as well as 125mm.
If your grinder is 170mm or 230mm the 230mm is suitable. 
Inside the box are Spacers suited for main manufacturers models swsigned to givd a snug fit..
This Dust shroud can grind close to walls and skirting edges with a simple action of sliding the flap to expose the cup disc.
Specifically Designed For Cleaning, Leveling Spots, Removing Epoxy, Urethanes, Painting And Other Coatings, Smoothing Out Uneven Floor Surfaces And Cleaning Glues And Mastics After Removal Of Floor Coverings.
If you would like to discuss this item further or explore other options outside this scope then please do speak with a Member of the AccurA Team, who'll be happy to give you expert advice, please call 016105055 or email info@accura.ie