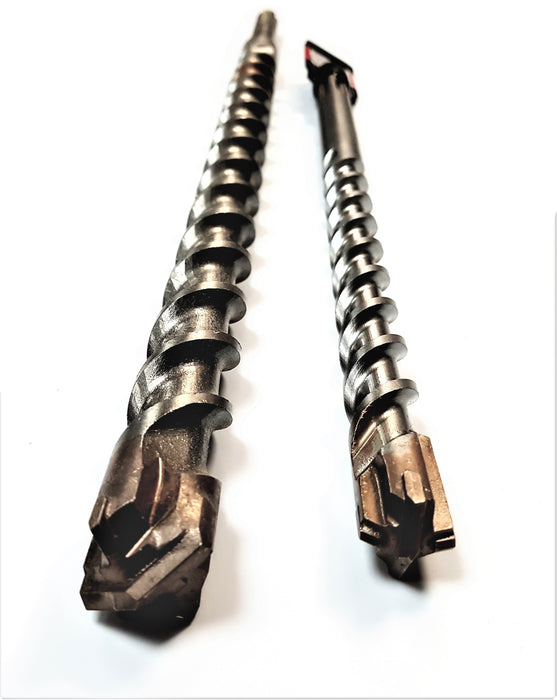 Armeg SDS Max Drill Bits Cross Head. (SDS Max 18mm Shaft Diameter)
Original price
€39.50
-
Original price
€149.59
Armeg SDS Max Drill Bits Cross Head. (SDS Max 18mm Shaft Diameter)
SDS-max is more common for larger Rotary Hammers and Demolition Hammers, and common sizes start at 13 mm diameter up to 44 mm diameter. Standard lengths are 300 to 530 mm

Applications: Concrete Block, Clay and Refractory Brick, All Masonry and Stone types including Granites, Shutter Concrete, Precast Concrete and Reinforced Concrete

Armeg SDS- max are ideal when drilling holes for: 
Fixings holes and anchors
Through holes for cables & wires
Through holes for pipes
Pilot holes for pipes
Pilot holes for coring
Property maintenance
 Sizes from 16.0 x 390mm to 40.0 x 570mm  (D x L mm)
We can supply longer lengths up to 1500mm please contact a member of the AccurA team on 01-610 5055 or info@AccurA.ie for pricing. 
Armeg, World Renowned have been manufacturing Drills bits in Sheffield UK for over 40 years. Armeg have a fantastic reputation for quality in Europe US and the Middle East. Armeg's Cross Head ensures all 4 cutting edges work at the same time to provide a smoother drilling action.